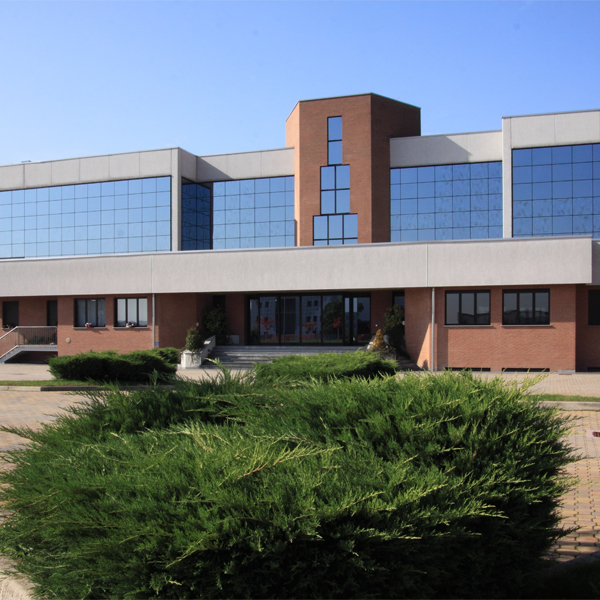 During the eighties, in proportion to the expansion of the company and the growth of the market, the GUZZETTI company gained its worldwide reputation as the leading manufacturer of adhesive tape equipment thanks to the design, construction and launch of the first fully automatic slitter/rewinder.
The constant attention of our technicians has always been directed with great skills towards employing all of the latest electronic technology as it constantly evolves.
Owner's persistent farsightedness and ability have made possible the know-how acquisition of two other major businesses. Thus GUZZETTI entered the new millennium as an indisputable recognized leader not only for its tape slitting and rewinding equipment but also for the design and construction of coating lines, of machines specifically devised for the processing of flexible packaging materials and of particular tape and film wrapping and packaging units.
As a result, the complete package of high technology complete with "know how" for the production of adhesive tape is now accomplished under the same roof; from coating to cutting and packing equipment up to the finished product, packed, tagged – ready for the market – .
Today GUZZETTI occupies an area of 10.000 sq. m. divided into three divisions of production and assembling and engaging the service of about 120 workmen and employees.
Thanks to the professionalism of its collaborators, GUZZETTI stands for high standards of production, service, quality and reliability.
All efforts are aimed for the progress of the tape converting business.
The GUZZETTI business started back in 1965 in Turate, a town in the province of Como – Italy – same location of today – thanks to the inventiveness of its founder, Mr. Natale GUZZETTI who satisfied his aspiration to project mechanical devices taking inspiration from the tape industry at that time very little automated.
Mr. Guzzetti's friendship with a young local enterpriser, involved in the making of adhesive tape, prompted his first promising mechanical invention, the patent of which led to the beginning of the GUZZETTI company.
The automatic cardboard core loader for the rewinding of adhesive tape rolls.
After including his three sons (Mario, Franco and Gabriele) in what was then only a family machine-shop business, Mr. Natale finally took a major step forward and founded GUZZETTI S.p.A.
The initial production of automatic core loader was later enriched with machines designed for the complete cutting and rewinding of tape. Over the years these machines have been continuously improved, resulting in the high standard of perfection of our current line of production.
The "core business" of GUZZETTI has always been addressed to the industrial world of adhesive tape, in close contact with manufacturers for whom GUZZETTI has constantly improved its own technology, offering new and better equipment as well as guaranteeing maximum efficiency, reliability and productivity.