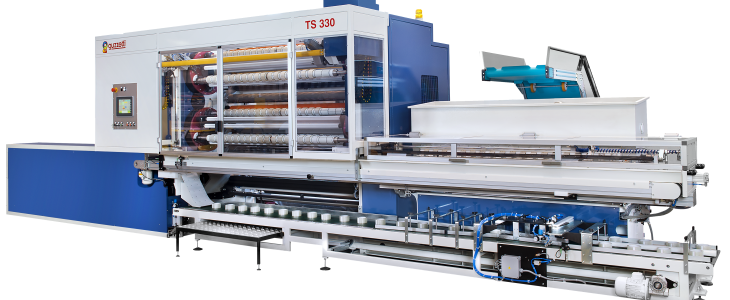 GUZZETTI, worldwide well known company manufacturing equipment for adhesive tape since 1970, is proud to launch on the market its latest innovation: TS 330.
The TS 330 is the brand new model of the fully automatic slitter-rewinders range designed by GUZZETTI to satisfy the requirements of customers looking for high performance and high flexibility.
This slitter is particularly suitable for the production of both short and long rolls. As a matter of fact it is able to process rolls up to a max diam. of 330 mm (1500 meters of BOPP thickness 52 µm).